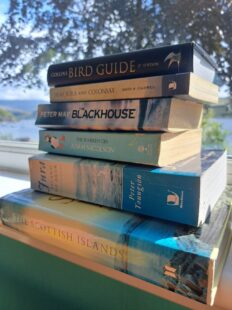 We often get asked whether we have any recommended reading, so while this is by no means an exhaustive list, we've put together a collection of books which will help you get you in the mood for your Scottish holiday with Argyll Cruising. Whether a guide to the local geography, flora and fauna, accounts of travels in the area, fiction set in and around the highlands and islands, or even some pre-holiday baking suggestions, we hope there'll be something for everyone.
If you're in Dunoon before or after your cruise and want to have a browse, we have a wonderful independent bookshop here called Bookpoint. They have a lovely selection of books and are always delighted to give recommendations, so do stop by if you can. And if you're beginning your cruise from Oban, there's a very nice branch of Waterstones on the main street with knowledgeable and helpful staff.
This book list is ever-evolving, so if you've read anything you think would be interesting for us and our guests, please do let us know. We love a book recommendation!
Non-fiction:
The Scottish Islands: The Bestselling Guide to Every Scottish Island by Hamish Haswell-Smith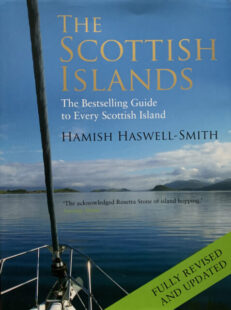 Detailed information and maps on every Scottish island, illustrated with the author's own paintings throughout. An essential companion for your Scottish Cruise reading list.
Collins Bird Guide: The Most Complete Guide to the Birds of Britain and Europe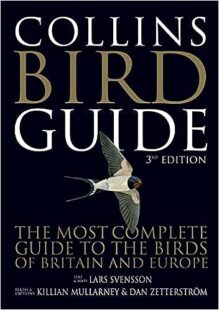 Self-explanatory, but good to know what you're looking for when bird-spotting.
Scottish Birds by Valerie Thom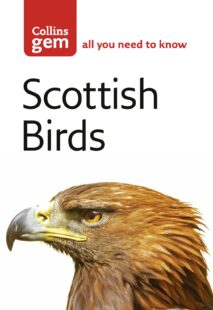 A small book focusing on those more common birds that you're likely to see in Scotland and quick and easy ways to identify them, as well as a few rarer ones.
Calum's Road by Roger Hutchinson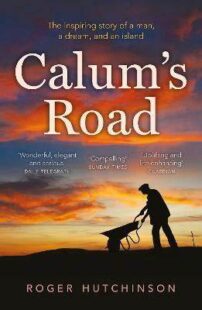 In Calum's Road Roger Hutchinson recounts the extraordinary story of one man's remarkable devotion to his visionary project to single-handedly build a road from Torran to Fladda and encourage new generations to return to the north end of Raasay.
The Seabird's Cry: The Lives and Loves of Puffins, Gannets and Other Ocean Voyagers by Adam Nicolso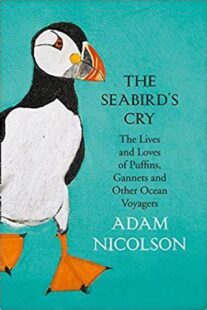 The story of seabirds from the award-winning nature writer, it looks at the pattern of their lives, their habitats, the threats they face and the passions they inspire – all beautifully illustrated throughout.
Sea Room by Adam Nicolson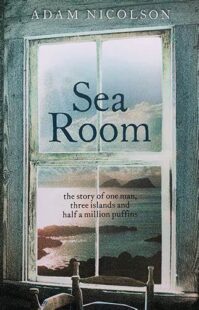 At the age of just twenty-one, Nicolson inherited the Shiants, three lonely Hebridean islands set in a dangerous sea off the Isle of Lewis. This is his account.
Life Between the Tides: In Search of Rockpools and Other Adventures Along the Shore by Adam Nicolson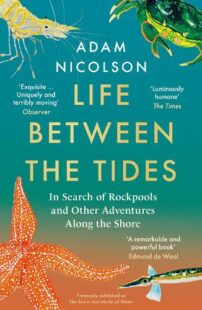 Another one by Adam Nicholson, this time exploring the wonders that we can find on our shorelines.
Islands of the Evening: Journeys to the Edge of the World by Alistair  Moffat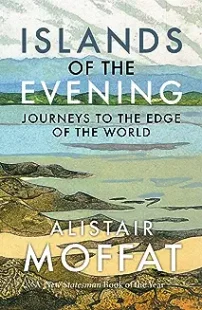 Fourteen centuries ago, Irish saints brought the Word of God to the Hebrides and Scotland's Atlantic shore. From the barren Garvellachs and the 'great garden' of Lismore to the haunting calm of Iona and the grandeur of Applecross, Alistair Moffat travels by foot, boat and ferry in search of these elusive men.
Island on the Edge: A Life on Soay by Anne Cholawo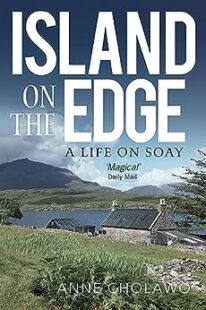 While we don't actually make it to Soay on our cruises, this book is a great account of a transition from a busy urban lifestyle to one of rural isolation, something a lot of us might dream of. Anne Cholawo was on holiday on the Isle of Skye in 1989 when she saw an advert for a property on the Isle of Soay, accessible only by fishing boat. She was immediately drawn to the island and is still there now.
Wild Mull: A Natural History of the Island and its People by Stephen Littlewood and Martin Jones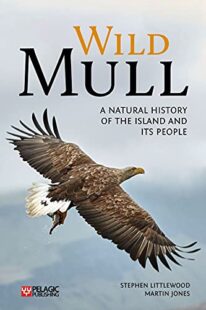 A guide through this special island, including some wonderful illustrations and photographs. And our leading lady Splendour even features in a photo of Lunga – see if  you can spot her!
The Hebrides by Paul Murton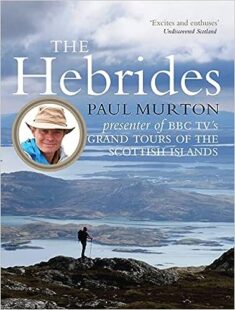 Written to accompany the TV series from a few years back in which Paul Murton visits each of the Hebridean islands in turn, introducing their myths and legends, history, culture and natural beauty.
Love of Country: A Hebridean Journey by Madeleine Bunting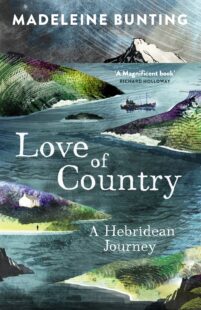 An extraordinary journey deep into the history and landscape of the Hebrides, exploring the islands' turbulent history, the spread of their influence, and how they shaped the nations of Britain.
Hebrides by Peter May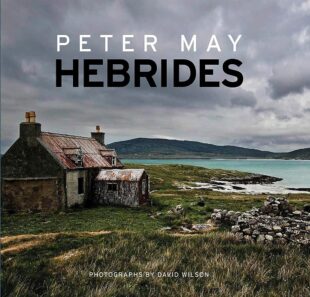 Written as a companion to Peter May's bestselling crime series set on the Isle of Lewis (which we'll get to later on in this list), the author takes us on a odyssey through a history of the islands and his own personal connection with them.
Adrift In Caledonia: Boat-Hitching for the Unenlightened by Nick Thorpe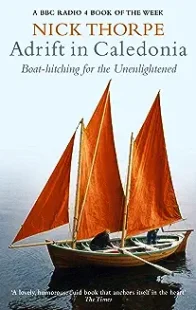 A quirky, off-beat tour boat-hopping around the coasts and canals of Scotland.
Islay, Jura and Colonsay: A Historical Guideby David Caldwell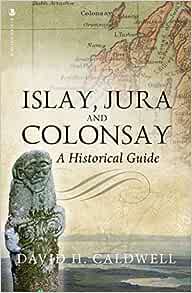 The story of Islay, Jura and Colonsay, one of the most fascinating amongst all the Hebrides.
An Eye on the Hebrides: An Illustrated Journey by Mairi Hedderwic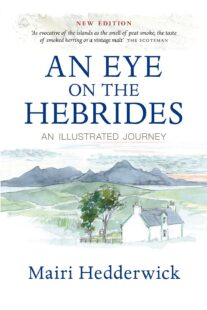 The author and illustrator of childhood favourites the Katie Morag books, Hedderwick embarks on a six-month-long journey to forty islands from Arran to Lewis, recounting her pilgrimage around the archipelago of the Western Isles with which she has had a lifelong love affair. And of course the book is full of gorgeous landscapes illustrated by her, which capture the truly magical beauty of the Hebrides.
Fiction:
The Blackhouse by Peter May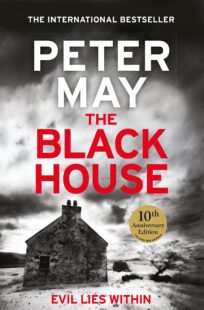 The first book in Peter May's crime trilogy set on the Isle of Lewis.
Whisky from Small Glasses by Denzil Meyrick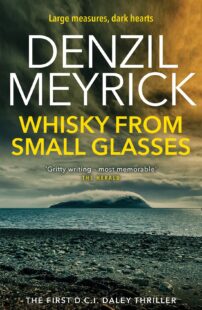 The first book of an eleven part (so far) crime series set in Kintyre where D.C.I. Jim Daley is sent from the city to investigate a murder after the body of a woman is washed up on an idyllic beach on the West Coast of Scotland.
The Summer of the Bear by Bella Pollen
A Richard and Judy bookclub pick a few years ago, The Summer of the Bear is a beautiful story of a family recovering from loss on a remote Scottish island.
The Last Girl to Die by Helen Fields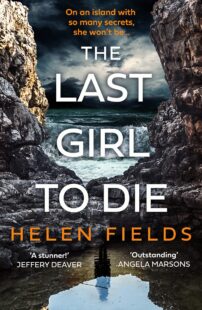 A thriller set on the Isle of Mull.
The Legacy of Elizabeth Pringle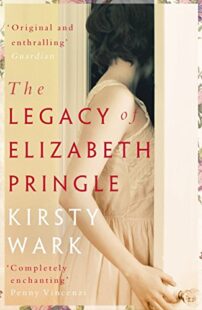 Inspired by family holidays on Arran, this is a love story written by journalist Kirsty Wark.
An Island Wedding by Jenny Colgan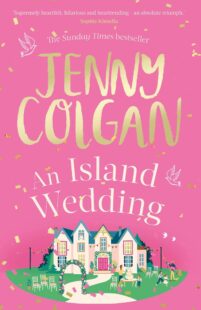 Set on a fictional Scottish island this is a lovely escapist read for your Scottish cruise reading list.
Cookery:
The Hebridean Baker: Recipes and Wee Stories from the Scottish Islands by Coinneach Macleod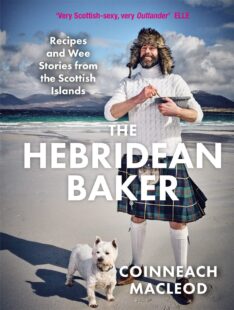 Born and raised on the Isle of Lewis, in The Hebridean Baker, Coinneach shares both his fabulous recipes and fascinating stories of island life, offering a true taste of Scotland's wild and windswept Outer Hebrides.
The Hebridean Baker: My Scottish Island Kitchen by Coinneach Macleod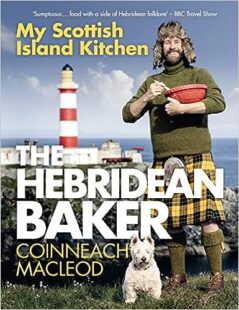 A second book from Coinneach Macleod with even more recipes and stories from his life on Lewis.
Poetry:
A Year of Scottish Poems by Gaby Morgan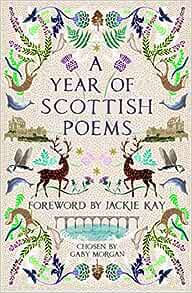 Compiled by Gaby Morgan, with an introduction from the National Poet for Scotland, Makar Jackie Kay, this collection is bursting at the seams with the strongest voices in Scottish poetry.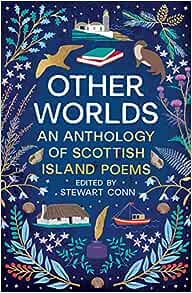 A collection of poems compiled by Stewart Conn and featuring Barra, Eriskay, Luing, Mingulay, Taransay, Tiree and more.