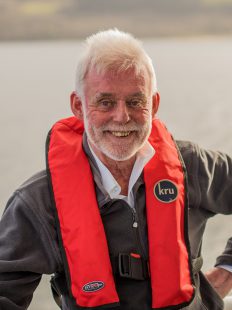 Get To Know Argyll Cruising
Iain Duncan, owner and Skipper of Argyll Cruising started the business in 2014 and is now successfully operating our fifth cruising season sailing out of Holy Loch and Oban on our converted mini-cruise vessel, Splendour.  However, Iain is not new to the world of small-boat cruising, having worked for local cruising company The Majestic Line as Engineer and Skipper since it started up in 2005. Iain served as Skipper for the last five seasons, gaining in-depth experience on successfully running cruises.
Iain's son Jamie, who also worked as Bosun and Engineer with the Majestic Line for five years, has recently completed a degree in Hospitality and Tourism at Napier University in Edinburgh. He is employed by Argyll Cruising in many capacities with his main role as Shore Manager and Sales & Marketing.
Iain's wife and mother of Jamie, Fiona, completes the business trio and provides essential support behind the scenes.
The Majestic Line is pleased to see small-boat cruising develop into a stronger sector in Argyll and is very supportive of Iain following his dream to run his own cruising company. The Majestic Line started out offering cruises in the Clyde, but when they located both vessels to cruise out of Oban, the opportunity for a new operator arose.  Iain is very grateful to the Thoms family of the Majestic Line for their support and help with his new venture and hope to remain firm friends of theirs and their majestic company.
Iain, who was born in Stonefield Castle on Loch Fyne has a profound knowledge and love of his local area, from the ancient heritage to the wealth of wildlife and is enjoying introducing his guests to it.