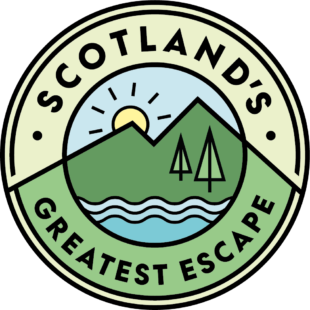 Did you see us on TV last night (15th February)? Argyll Cruising made our television debut during the first episode of "Scotland's Greatest Escape", a new BBC series set to take viewers on a journey to the very best holiday escapes that Scotland has to offer – and there are many! Over seven episodes, it aims to celebrate the places that go above and beyond to bring their guests an outstanding experience. And ultimately crown Scotland's greatest escape. As I'm sure you know, we are obsessed with our beautiful part of the world, and love any excuse to showcase its wonders, so jumped at the chance to be involved in the series.
We were honoured to receive the accolade of "Scotland's Greatest Luxury Escape", which is an absolute privilege considering the other amazing businesses in our category. And you'll have to wait until the whole series has aired before finding out who is ultimately crowned Scotland's Greatest Escape!
On a rather damp weekend (well, it was the West Coast in October after all) Skipper Ted played host to presenters Grado and none other than TV favourite JJ Chalmers, and two lovely judges, the Karens (yes really!), to introduce them to what we can offer on one of our Scottish cruising holidays. They met Ted at Holy Loch Marina in Dunoon, an hour from Glasgow, which is where we operate from for half our season, and with Grado having a chance to skipper the boat and the Karens doing a spot of fishing, we showed them the delights of Holy Loch, Loch Striven and the Kyles of Bute. We were fortunate enough to spot some amazing wildlife during their stay, including a pod of porpoise. We do pride ourselves on our Scottish wildlife guiding! We also took them to Glen Caladh Tea Farm, another local business doing great things, where they had as tour from Duncan and Islay. This was before a meal of squash ravioli, local venison and cheesecake, all cooked by our private onboard chef, and then a night on Splendour under the stars.
The programme will be repeated tonight at 19:00 on BBC Scotland and is also available on the iPlayer if you haven't seen it yet. We hope you tune in and do let us know what you think!
You can check out a little teaser over on our Instagram and Facebook pages.