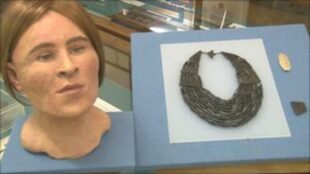 Legends of Scotland – Tales From Splendour's Wheelhouse.
From mythical monsters and giants to clan chiefs with superhuman powers and tales of tragic, unrequited love, Scotland is a land filled with myths and legends.
Splendour sails through the heart of where many of these stories are based and during the Year of Coasts and Waters we're going to share some of our favourite stories with you.
The Mystery Lady of Inchmarnock – Bute
The island of Bute is one of Splendour's favourite spring and autumn destinations. We love everything about it, from the incredible Mount Stuart and historic Rothesay Castle to the beautiful winter gardens and stunning beaches.
This month's legend post takes place on Inchmarnock, an island which lies at the northern end of Bute. It's a mystery which is unlikely to ever be solved, but which has left us an insight into the people who lived there, thousands of years ago.
We're picking up the story in 1960 when archaeologist Dorothy Marshall excavated three cists on Inchmarnock. In one of these chambers Dorothy discovered the body of a woman who she named 'The queen of the Inch'. Alongside the body lay a lignite necklace and a flint knife, which are still on display in the Bute Museum. This was no ordinary islander, this was a woman of some standing, possibly a chieftain or a Queen – certainly someone very powerful indeed.
The identity of the woman remained a mystery, and following further forensic examination and repair of the necklace there were even more questions to be answered, as the necklace was found to have originated in Whitby, and by the time it was buried in Inchmarnock it had been made out of several different necklaces.
It wasn't until 2006 when the same techniques used on the necklace were used on the skeleton. Bone analysis dated the skeleton to around 2000BC. Isotope analysis showed she didn't eat fish but her tooth enamel analysis was compatible with someone living on an island off the West Coast of Scotland, so our mystery lady was indeed a local.
A facial reconstruction took place and if you visit the Bute Museum you will find the model on display, along with her necklace and knife.
Lord Smith of Kelvin, the owner of Inchmarnock then said it was time for her to return home, to spend eternity on the island of her birth… and death.
So, if you come with us in spring or autumn on one of our Clyde cruises, and we are headed round the north end of Bute, remember to spare a thought for the Queen of Inchmarnock who has returned home.