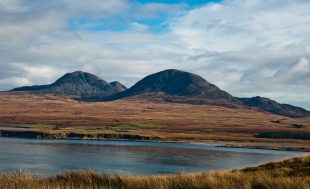 Cruise Scotland: Southern Hebrides and Mull of Kintyre Cruise – This cruising area was the earliest settled in Scotland with hunter-gatherers spreading up from Ireland after the last Iceage. From the sea, you can appreciate why they chose the fertile wooded valleys and islands of Argyll to call home. Southern Hebrides and Mull of Kintyre is a truly beautiful area to cruise in, with lots of little villages to visit, miles of trails to walk and some of Scotland's most famous whisky distilleries. The Southern Hebrides and Mull of Kintyre Cruise is a wonderful blend of history, wildlife and scenery.
Check availability for the Southern Hebrides and Mull of Kintyre Cruise >
---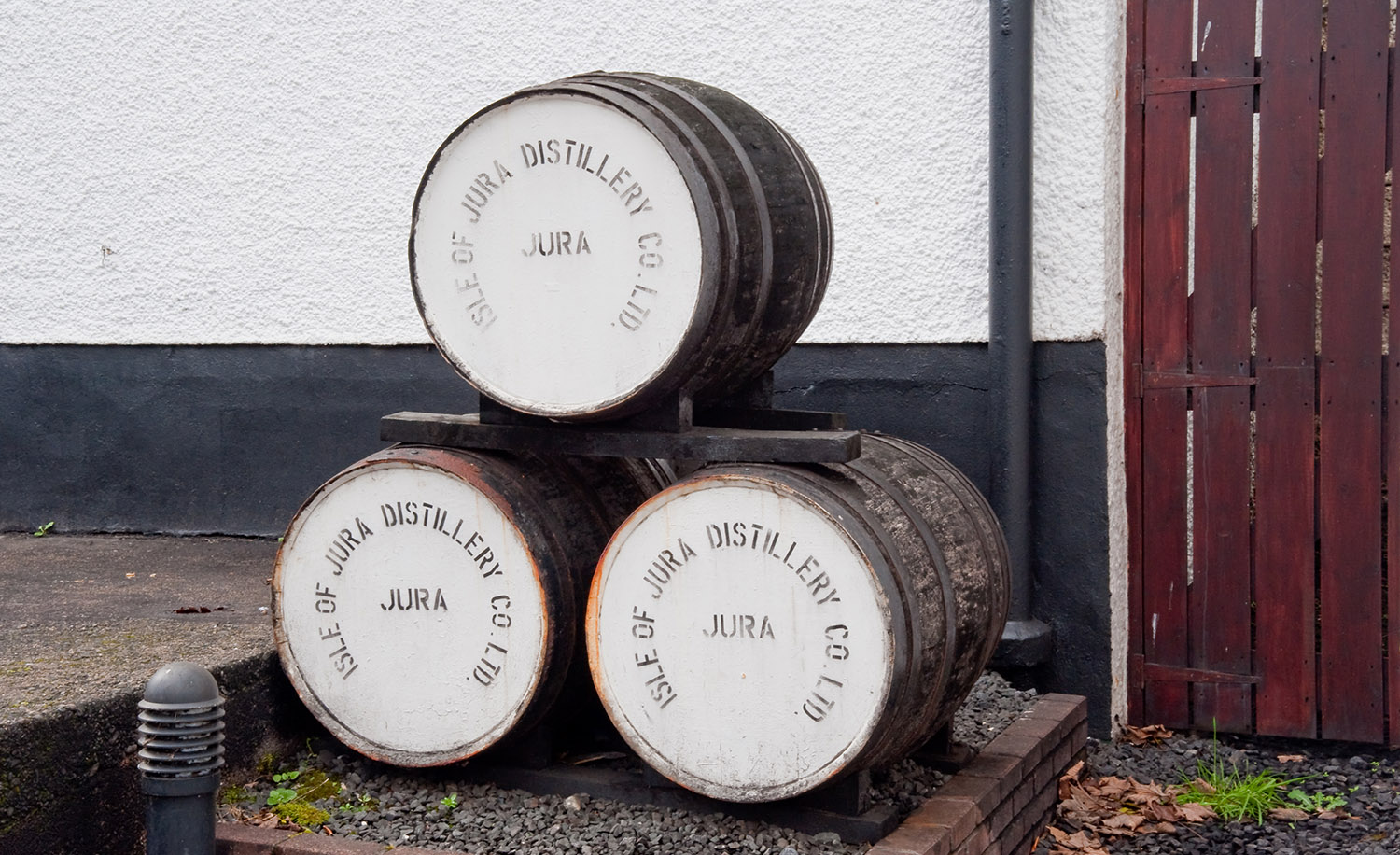 Cruise Summary
The Garvellachs – Eileach An Naoimh is the most southerly of this rocky group of islands. Situated between Luing to the south-east and Mull to the north. The ruins of an ancient Celtic monastery, believed to have been founded by St Brendan in 542AD, are very well preserved and make an interesting visit. The anchorage at Eileach An Naoimh is reputed to be the most haunted in Scotland.
Jura – Jura is a mountainous bare and infertile island. The famous paps of Jura being almost as naked as when the ice sheet melted. The paps are a fabulous backdrop to the low lying inhabited coastal strip. The Island has a population of 200 and a deer population of 5500. The world famous Jura distillery is in Craighouse the main centre. Loch Tarbert on Jura's west coast is unique with its huge raised beaches.
Arran – Scotland in miniature with its craggy mountains in the north and softer lowlands in the south. Brodick Castle and Gardens offer something for everyone. Those in search of nostalgia will opt for the Isle of Arran heritage museum – a gem!
Bute – In contrast to most of its western cousins, Bute is mainly low lying and very fertile. The Kyles of Bute, which separates the island from Cowal in the north, are amongst the most beautiful waterways in Britain and probably the most sheltered. Mount Stuart House is very worthwhile visiting and is an example of one man's vision and dream. It is unsurpassed in Scotland and its grounds and gardens are a true delight. Also worth a visit is Rothesay's well preserved Norman castle.
---
Cruise Itinerary
Day 1 – Board Splendour in Oban bay for a warm welcome and skipper's briefing before setting sail for loch Spleve on Mull with its lost village, sea eagles, red deer and otters. Enjoy dinner and a peaceful night aboard Splendour in this wonderfully sheltered anchorage.
Day 2 – After breakfast, we cruise south to the Garvellachs also known as the 'isles of the sea' and go ashore to visit the monk's beehive cells and Saint Columba's mother's resting place on Eilach An Naomh. South to Loch Tarbert after lunch with its wonderful raised beaches for a stroll ashore.
Day 3 – Down the sound of Islay for a visit and tasting at the Jura distillery at Craighouse and onto the beautiful island of Gigha where bicycles can be hired for some exercise and a tour of the island with a visit to Achamore gardens a must!
Day 4 – We catch the morning tide round the Mull of Kintyre for a fabulous cruise to Lamlash on the Island of Arran. A stroll before dinner through the village and a night at anchor in the very spot that sheltered a young Mary Queen of Scots on her way to France and King Haakon's war fleet, before the battle of Largs.
Day 5 – Round Claughlands point for a visit to Brodick. On offer is Brodick castle and grounds, a beautiful sweep of sandy beach and the nostalgic Arran heritage museum, not forgetting the chocolate shop for a handmade treat on the way. North after lunch to Millport on the Isle of Cumbrae for a cycle around the island or a visit to the Cathedral of the Isles (Europe's smallest) and Italian ice-cream at the café, or why not all three!
Day 6 – The Royal Borough of Rothesay on the Island of Bute is our first port of call today with a choice of visits to, fabulous Mount Stuart House erstwhile home of The Marquess of Bute, or the well preserved Norman castle in Rothesay itself. Lunch onboard then north up the broad expanse of the Firth of Clyde to our final overnight stop in Loch Goil under the castle walls at Carrick.
Day 7 – Enjoy breakfast then cruise down loch long looking out for groups of porpoise and into the Holy Loch for fond farewells and haste ye backs at 1100hrs. What a trip!!
---
Pricing and Availability
From £1755 p/p (Complete with ensuite cabin) / From £12,635 Private Charter 
Check availability for the Southern Hebrides and Mull of Kintyre Cruise >
---
Argyll Cruising offers 9 unique Scottish Cruises, visiting the inlets and islands of Argyll, Arran and the Outer Hebrides.
Cruise around Scotland in style with Argyll Cruising