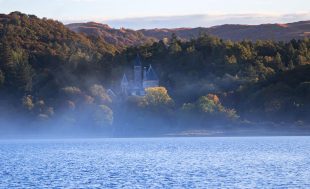 Cruise Scotland: Magic Of Mull Short Break Cruise – Our three night 'Magic of Mull' short break cruise is a perfect escape, for those too busy to spare a whole week. It's a wonderful taster for those new to cruising. Mull offers amazing sights and sounds from the colourful town of Tobermory, to the bustle of Lunga's puffin colony.
Check availability for the Magic of Mull Short Break Cruise >
---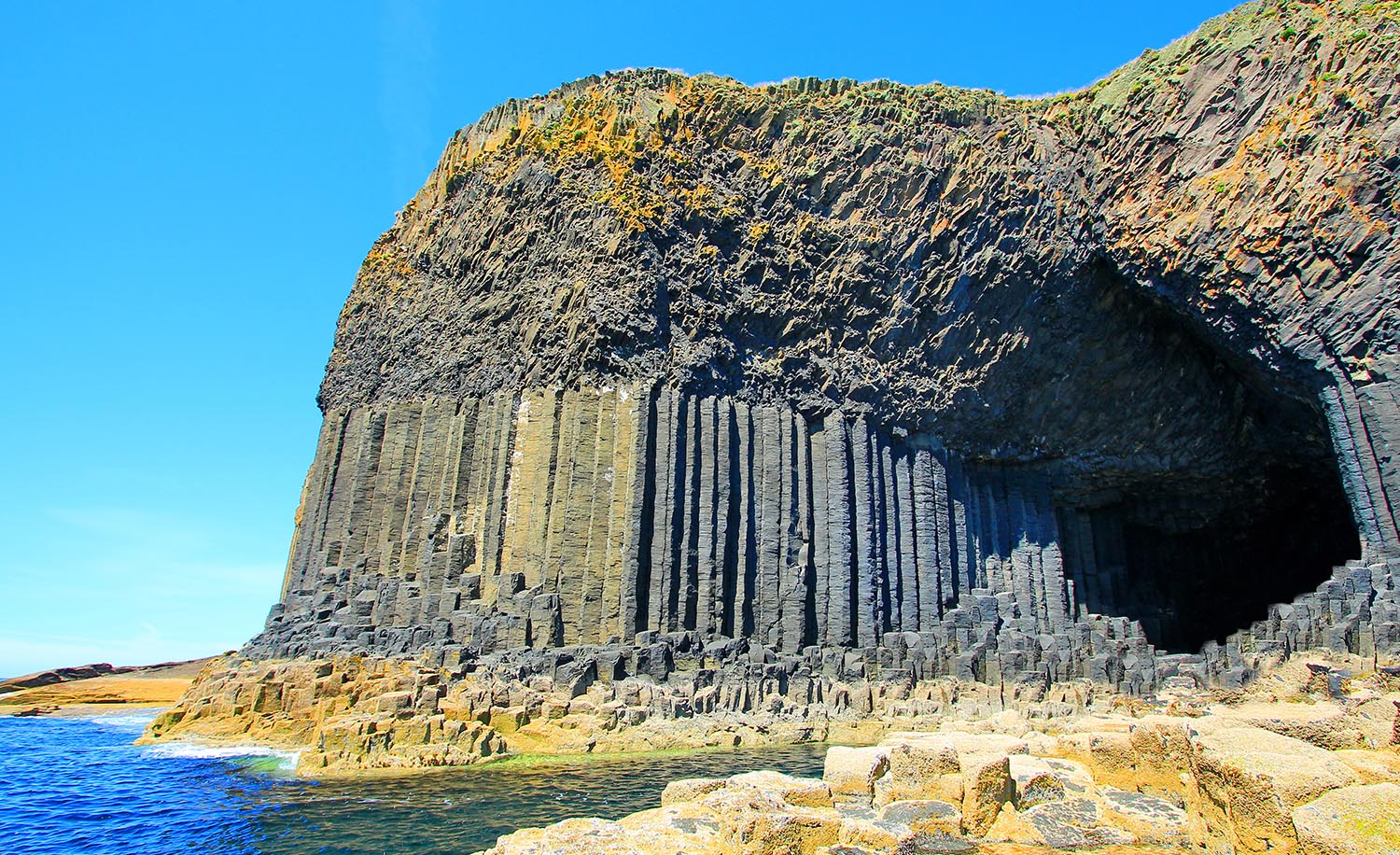 Cruise Summary
Tobermory – The capital of Mull with its famously colourful waterfront, boasting many interesting shops and local pubs.
Loch Aline – Sheltered anchorage on the Morven shore off the Sound of Mull, guarded by Somerled, Lord of the Isles, ruined castle of Ardtornish.
Ulva / Gometra – Between these islands off the west of Mull is a beautiful anchorage with great walks, Red Deer and Golden Eagles for spotting.
Staffa – A trip into Fingal's cave by tender will never be forgotten. The burgeoning Puffin colony is a true delight.
Lunga – A short scramble up a rough path on this, the largest of the Treshnish Isles transports you into the wonderfully endearing world of the Puffin. To sit or lie on the grass on this clifftop, feet away from these comical little characters is unbelievably therapeutic.
---

Cruise Itinerary
Day 1 – Join Splendour at 15:00 hrs at the North Pier, Oban for your welcome aboard bubbles. After Skipper Iain's safety briefing set sail for Tobermory, capital of the Island of Mull. The scenery just outside Oban bay is magnificent with the hills of Mull and Morven off the bow, the Nevis mountain range to starboard and the seascape of the Firth of Lorne with it's many islands to port. A wonderful start to your short break cruise aboard Splendour. We anchor for dinner and overnight in Tobermory Bay – famous for the colourful houses and the Spanish Armada gold bullion!
Day 2 – After a hearty breakfast, we go ashore in our stable tender to visit Tobermory with its unusual choice of select shops, a whisky distillery, museum, cheese factory, local pubs and stunning art galleries. Back aboard Splendour for coffee and Chef Mike's freshly baked melting moments as we weigh anchor for Lunga. Here we will have a very special and close encounter for the renowned puffin colony. After puffin therapy, we set sail for the sublime anchorage between Ulva and Gometra.
Day 3 – Walking on Gometra or Ulva is like stepping back in time. The only vehicle you are likely to encounter is an estate quad bike. With a great chance of spotting White Tailed or Golden Eagles on these special islands. Alva was the birthplace of Governor McQuarrie of New South Wales and was the summer holiday destination for a young David Livingston who's grandparents worked a croft here. Next, we're off to Staffa and an unforgettable tender ride, right into Fingal's cave before steaming back into the Sound of Mull for overnight Anchorage in Loch Aline.
Day 4 – Homeward bound for Oban Bay, looking out all the way for porpoises, seals, dolphins, eagles, whales and all around the sublime scenery that is the 'Magic of Mull'!
---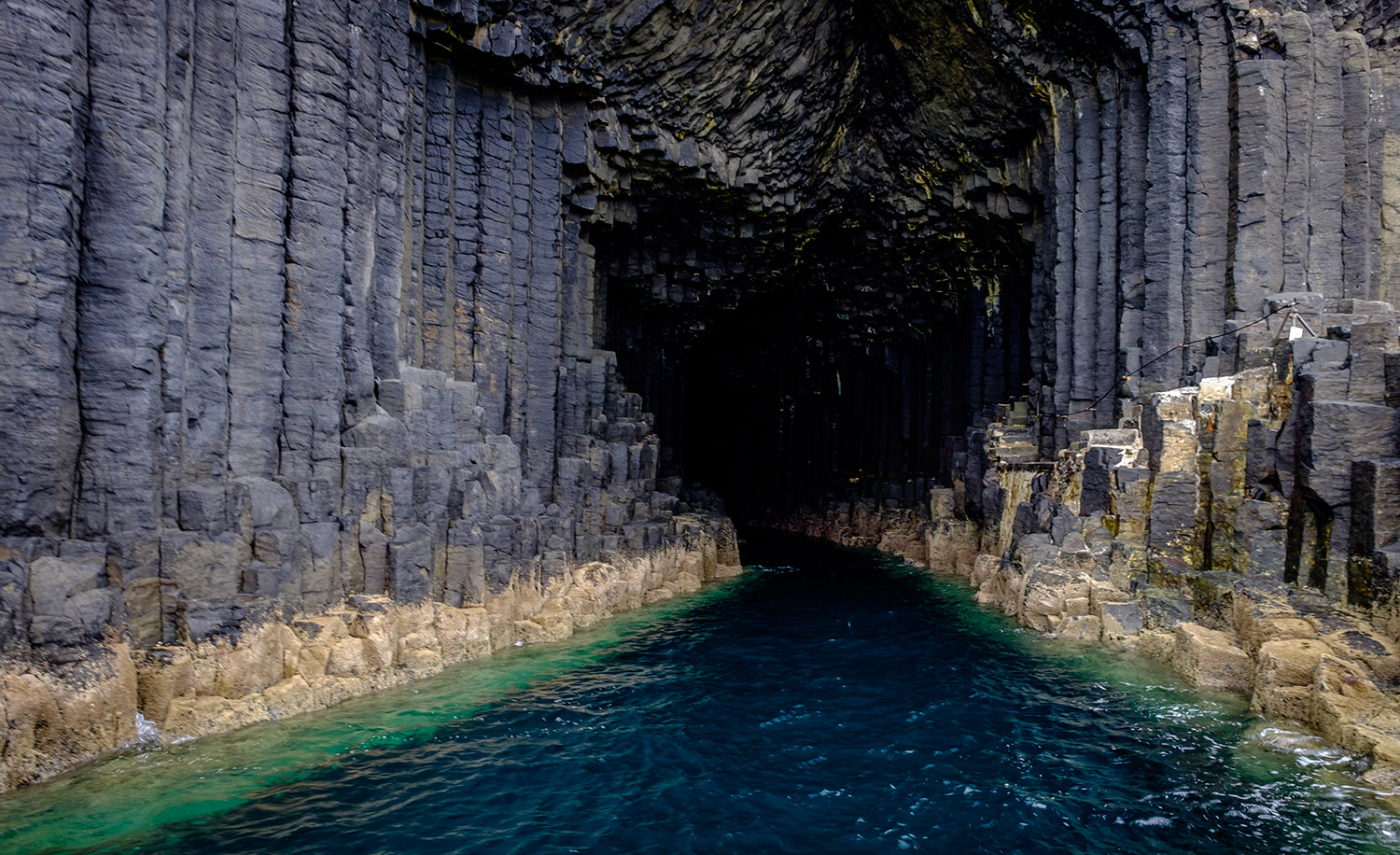 Pricing and Availability 
From £920 p/p (Complete with ensuite cabin) / From £6625 Private Charter 
Check availability for the Magic of Mull Short Break Cruise >
---
Argyll Cruising offers 9 unique Scottish Cruises, visiting the inlets and islands of Argyll, Arran and the Outer Hebrides.
Cruise around Scotland in style with Argyll Cruising.