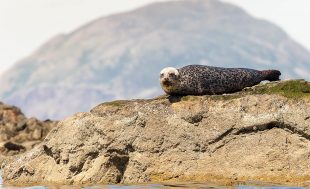 Cruise Scotland: Arran and Ailsa Craig Wildlife Explorer – Our Arran and Ailsa Craig Wildlife Explorer cruise explores a rich habitat which is home for a large variety of wildlife, including many rarities.  A major highlight of the cruise is the island of Ailsa Craig, a wildlife hotspot in south Argyll, with its immense colony of Gannets, and increasingly, puffins and a good chance of spotting basking sharks and whales. The Isle of Arran is well placed as a location for getting close sightings of red deer and golden eagle.  Other islands and sea lochs offer a range of sightings including sea ducks, porpoises, dolphins on the water and red squirrels and many woodland birds on land.
Check availability for the Arran and Ailsa Craig Wildlife Explorer Cruise >
---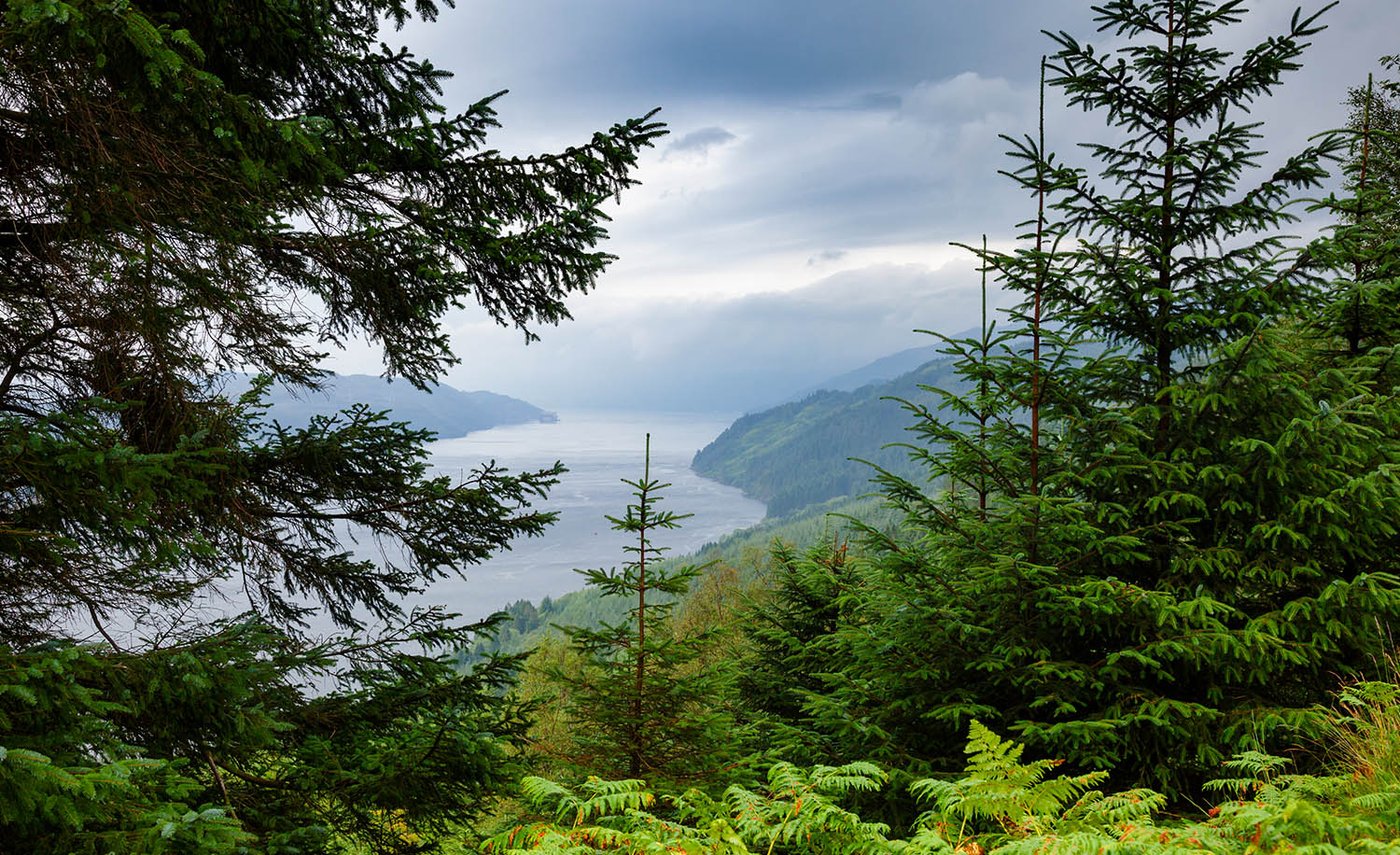 Cruise Summary
Loch Long and Loch Goil – Porpoises, common seals and large flocks of eider ducks are frequently seen
Millport – On the Isle of Cumbrae, a visit to the grey seal colony allows a close encounter of the furry kind
The Burnt Isles – In the Kyles of Bute, the opportunity to get a front row seat to observe nesting gulls, eider ducks and shell ducks and the common seal colony
Caladh Harbour – A beautiful shore walk where there is a good chance of spotting red squirrel, roe deer and a variety of woodland songbirds Including wood warblers and bullfinches.
Ardlamont Point – A chance to see the common dolphins that have taken up residence at the buoy.
Castleton, Loch Fyne – See wild goats, nesting geese, gulls and cormorants
Lochranza, Isle of Arran – Visit the common seal colony, spot golden eagles and the very approachable wild Red Deer.
Alisa Craig – This seabird mecca is home to 40,000 pairs of nesting gannets, thousands of guillemots and razorbills and hundreds of puffins, fulmars and kittiwake.  Also seen on the rock are eider and mallard ducks, heron, and black-backed and common gulls. There is a good chance of spotting basking sharks and Minke whales in season.
---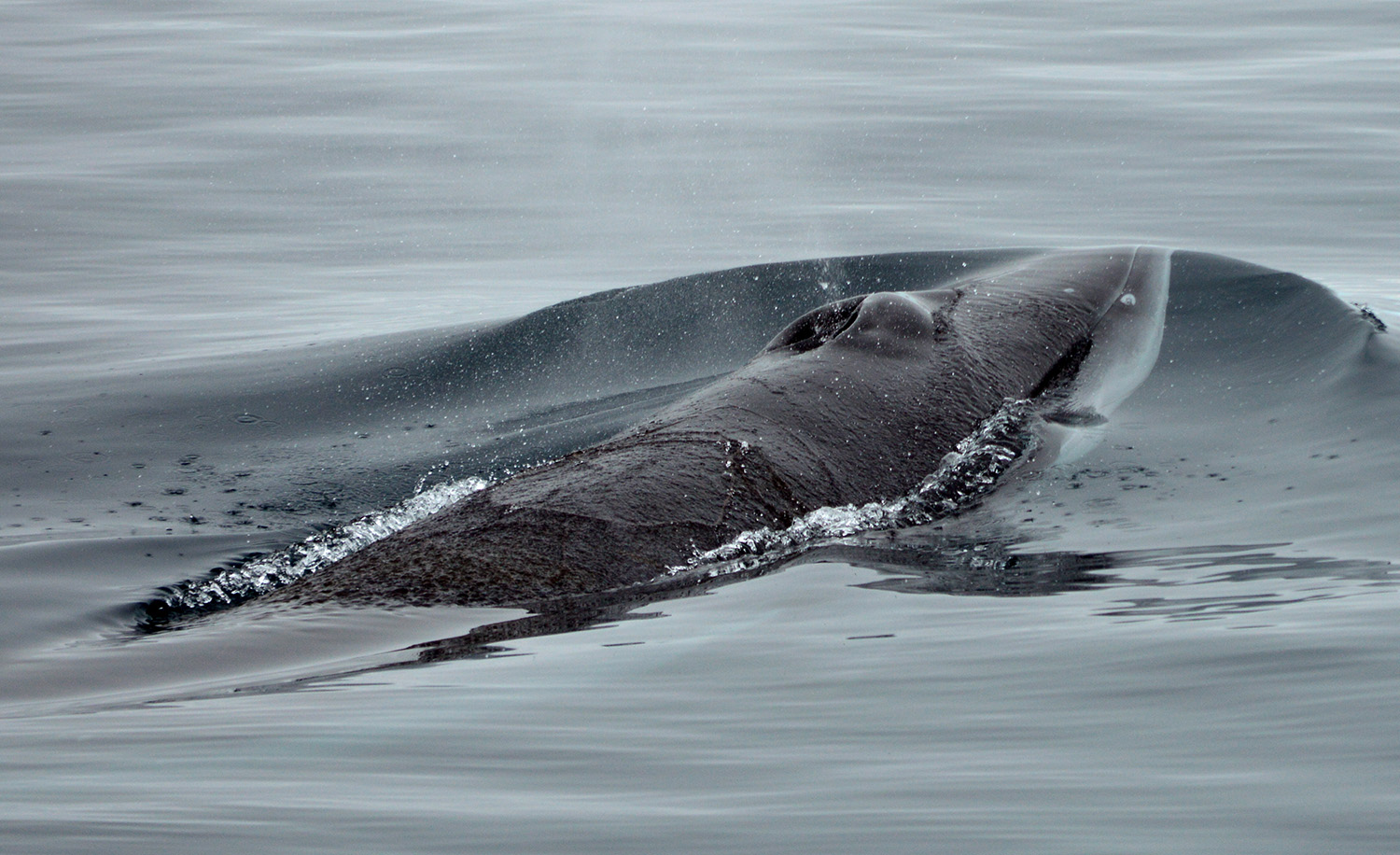 Cruise Itinerary
Day 1 – Join Splendour at 1600 in the Holy Loch Marina. Cruise South from the Holy Loch to the scenic Kyles of Bute watching out for porpoises and seabirds from Splendour's spacious decks. View the common seals and nesting ducks and gulls as we squeeze through the tight channel at the burnt Isles. Anchor overnight in beautiful Loch Riddon.
Day 2 – After breakfast go ashore by tender to enjoy a walk from upper Caladh through oak and birch woods to the village of Tighnabruaich. There is a good chance of spotting roe deer, red squirrels and a variety of woodland songbirds including wood warblers and bullfinches. From Tighnabruaich we cruise south past Inchmarnock, hopefully enjoying the company of a common dolphin which has taken up residence at Ardlamont Point. We then head for Loch Fyne and a visit to the common seal colony at Black Harbour on route to our overnight anchorage at Castleton where wild goats and a variety of nesting seabirds can be viewed on the islands.
Day 3 – We start with a short cruise to the Otter Spit, a huge bank of glacial moraine which extends out into Loch Fyne. Tidal conditions allowing you will be tendered ashore for a walk along the spit. This is an unusual beach walk and many types of wading birds, otter and porpoises may be encountered. After lunch cruise mid-Loch Fyne past the seabird nesting islands and go ashore to enjoy a walk in the wonderful woodlands of Crarae Gardens, where many woodland songbirds can be seen and heard.
Day 4 – Arran is now in our sights as we cruise down Loch Fyne to the village of Loch Ranza in its awe-inspiring loch and mountain location. Here you can visit the Arran Distillery or simply walk the trails looking out for the very approachable wild red deer and the resident golden eagles. On return to the boat, we weigh anchor and cruise down Arran's east coast, passing impressive Glen Sanox en-route for Lamlash which is sheltered by Holy Isle. This is a wonderful natural harbour and is our overnight anchorage. This leg of our journey is an excellent stretch of water for spotting basking sharks in season.
Day 5 – Ailsa Craig is a volcanic plug 18 miles south of Holy Isle and is the object of our desires for today. 40,000 pairs of Gannets thousands of Guillemots, thousands of razorbills hundreds of Kittiwakes, fulmars, puffins, shags, cormorants and the odd peregrine falcon and golden eagle call this rock home. After an unforgettable circumnavigation of this outpost, we will anchor for lunch and go ashore to do a 'time team' on the old curling stone workings and enjoy an invigorating walk to the summit, which at over 1100 feet gives panoramic views from Argyll through Ayrshire to the Antrim hills. Splendour then retraces her steps for an overnight stay at Lamlash.
Day 6 – North to the Island of Great Cumbrae where porpoises fish in the 'tan', the stretch of water between great and little Cumbrae. Go ashore to Millport by tender after 'elevenses' getting a close encounter with the resident grey seals on the way. Cycle the level 10 mile circuit of the island where an abundance of seabirds, porpoises and the odd basking shark can be seen. After a well-deserved lunch, Splendour will continue her journey north up Loch Long and Loch Goil to her overnight anchorage off Carrick Castle.
Day 7 – Homeward bound for the Holy Loch Marina with the last chance for seals, porpoises, eider ducks, gannets etc. At 1100, all too soon, it's time for fond farewells and 'haste ye backs'.
---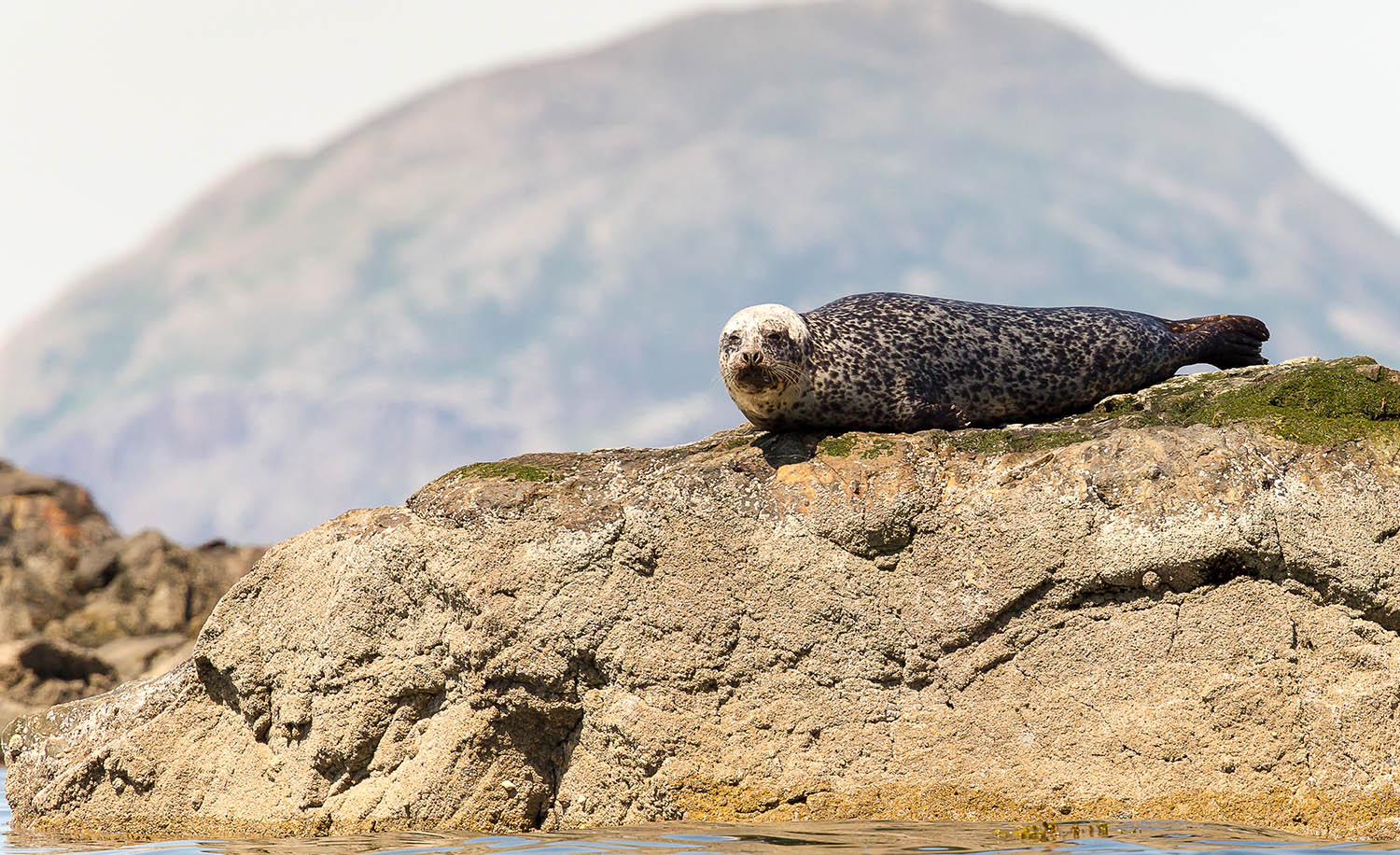 Pricing and Availability 
From £1595 p/p (Complete with ensuite cabin) / From £11,485 Private Charter 
Check availability for the Arran and Ailsa Craig Wildlife Explorer Cruise >
---
Argyll Cruising offers 9 unique Scottish Cruises, visiting the inlets and islands of Argyll, Arran and the Outer Hebrides.
Cruise around Scotland in style with Argyll Cruising.