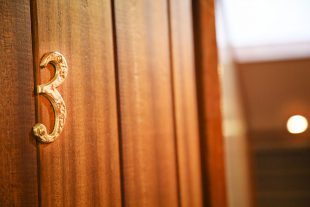 The west coast of Scotland has some of the best sailing waters in the world, but for Iain Duncan, together with wife Fiona and son Jamie, they regard them as their office. Together, the Duncan family is the powerhouse behind Argyll Cruising, Argyll's newest cruising company and they've just completed their first successful season aboard their converted former fishing vessel, Splendour.
Based in Dunoon, Argyll Cruising covers some of the most popular tourist destinations including Loch Fyne and Arran. But, skipper Iain will also introduce you to the Maids of Bute or take you to the remote Loch Striven should you prefer to book a cruise off the beaten track. And, next year, Splendour will be stretching her sea legs a bit further, as she embarks on new cruising grounds including the Hebrides, St Kilda, Skye and the Small Isles.
As Iain explained: "We live in one of the most stunning areas in the world and we'd like you to experience it, with us, from the sea. At various times in the season it's not unusual for us to be joined by schools of porpoise or even Basking Sharks swimming alongside. We do special wildlife trips to see puffins in the springtime, and, whatever the time of year, our guests should always keep a look out for red deer as we sail along the coast.
"Add into the mix the Corryvreckan, the third largest whirlpool in the world, and it's not difficult to see why this area is such a popular sailing destination. The potential for sailing and cruising holidays in Scotland should not be underestimated and we're delighted to have turned our dream into a reality."
And while the 2015 season is now over for Argyll Cruising, you can find out more about their 2016 programme on their website at www.argyllcruising.com or contact Jamie at info@argyllcruising.com