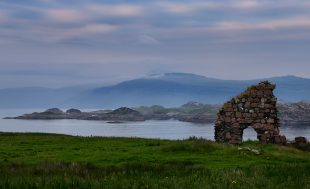 Cruise Scotland: Magnificent Island of Mull Cruise – An unforgettable island of Mull cruise aboard Splendour. Our new 6-night cruise itinerary offers stunning scenery, amazing wildlife spotting opportunities and fresh local produce collected ashore. Having over 300 miles of stunning coastline to explore, white seashell beaches and towering basalt columns, Mull and its neighbouring offshore islands promise the perfect escape. On the island of Mull cruise, you will not only be awestruck by the stunning scenery, but its magical wildlife will also create fond memories of your time aboard. Dolphins, otters, white-tailed sea eagles, guillemots and not forgetting one of our firm favourites puffins! Passing minke whales are often seen from the upper deck.
Check availability for the Magnificent Island of Mull Cruise >
---

Cruise Summary
Loch Spelve – Tranquil setting, red deer, fresh mussels for dinner – magnificent start to the cruise!
Duart Castle – Tour the seat of the Mull Mcleans since 1250
Loch Na Roma Buidhe – Otter spotting opportunity
Tobermory – The colourful picture-postcard capital of Mull
Lunga – Puffins Galore!
Staffa – Fingal's cave, Mendelssohn's delight, and yours
Iona – Saint Columba found something special in this jewel
Ulva/Gometra – Wonderful walking and stunning scenery
---

Cruise Itinerary
Day 1 – Board Splendour at the North Pier Pontoons, Oban at 16:00hrs for warm welcomes and a glass of bubbles. After Skipper Iain's welcome and safety briefing we slip the mooring lines and head for Loch Spelve on Mull.
Day 2 – After a hearty breakfast, we weigh anchor and head north for a visit to Duart Castle home of the MacLeans of Mull since 1250. Enjoy lunch cruising the scenic Sound Of Mull to the secluded anchorage of Loch Na Droma Buidhe in Morven. A walk onshore followed by a delicious dinner is the perfect end to the day.
Day 3 – The bustling and colourful village of Tobermory beckons with its many interesting shops and attractions. Lunch aboard then we're off out West stopping at bloody bay on the way to view the nesting white-tailed sea eagles. If the weather is settled we overnight at Lunga, one of the Treshnish islands and have 1000's of guillemots and the ever popular puffin colony to marvel at. There is nothing quite like a spot of puffin therapy before dinner.
Day 4 – Staffa is famous for Fingal's cave. Today we will anchor at Staffa and enjoy an unforgettable tender trip into this iconic cave. Lunch in the Sound of Iona with it's Abbey and white shell beaches to explore. Magnificent!
Day 5 – Cruise around the magical towering cliffs of the Ardmeanach peninsula, looking for sea eagles, to Ulva harbour. A good walk across Ulva to neighbouring Gometra can be enjoyed today or stay aboard with the crew as we move Splendour to Gometra Harbour to await the walkers in one of the most beautiful anchorages in Mull.
Day 6 – North to Calgary Bay with a walk ashore to the cleared village Crackaig with its streets of blackhouses, or a stroll on the best sandy beach of Mull. Lunch is enjoyed on the move as Splendour cruises round Caliach Point, Ardmore Point and the Sound Of Mull to beautiful Loch Aline for a walk to Ardtornish House Gardens and overnight anchorage.
Day 7 – Return to Oban with cameras and memories bursting at the seams with stunning images of this most visually beautiful part of Scotland. As always fond farewells and 'Haste-Ye-Backs' on the dock.
---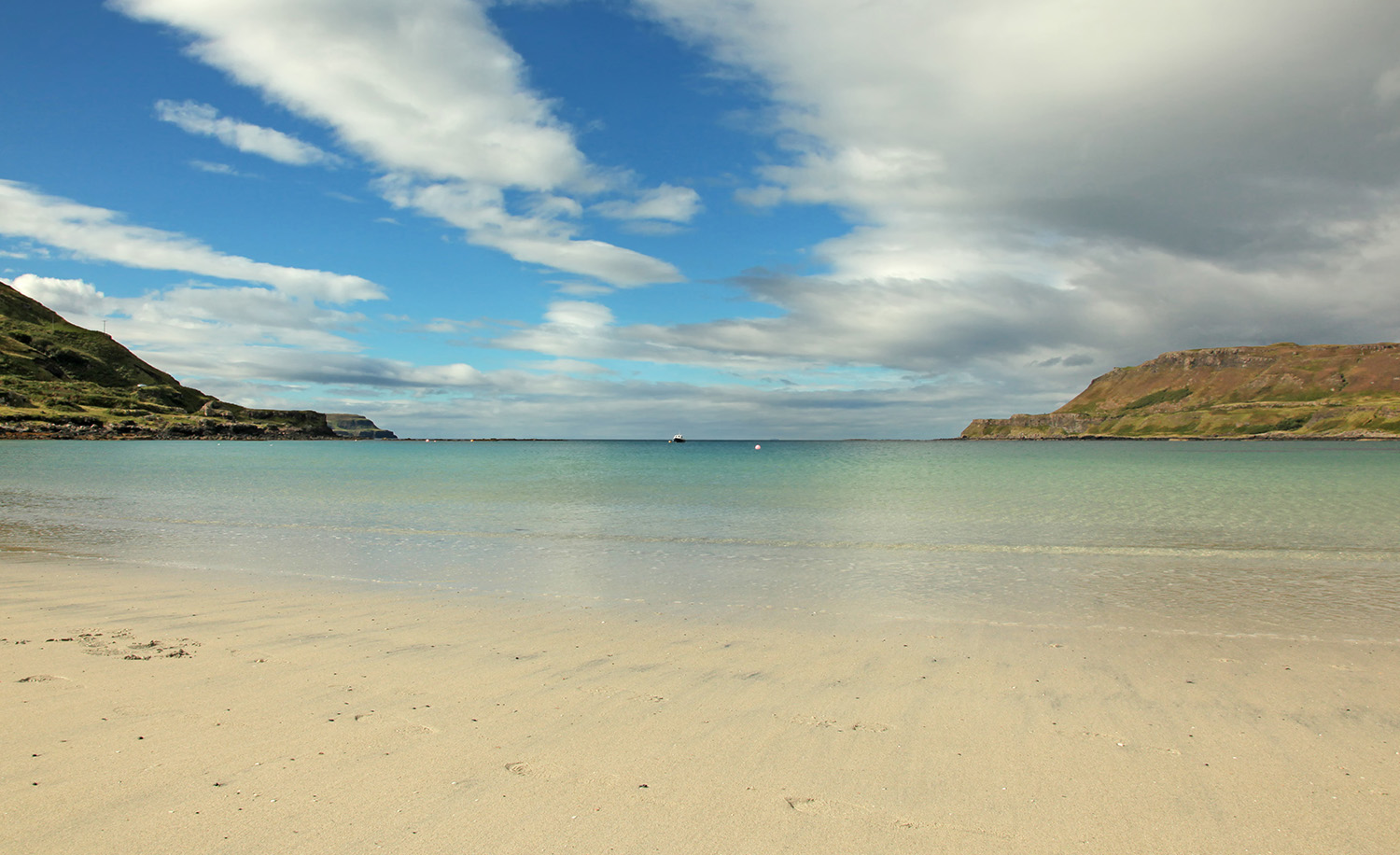 Pricing and Availability
From £1930 p/p (Complete with ensuite cabin) / From £13,895 Private Charter 
Check availability for the Magnificent Island of Mull Cruise >
---
Argyll Cruising offers 9 unique Scottish Cruises, visiting the inlets and islands of Argyll, Arran and the Outer Hebrides.
Cruise around Scotland in style with Argyll Cruising.